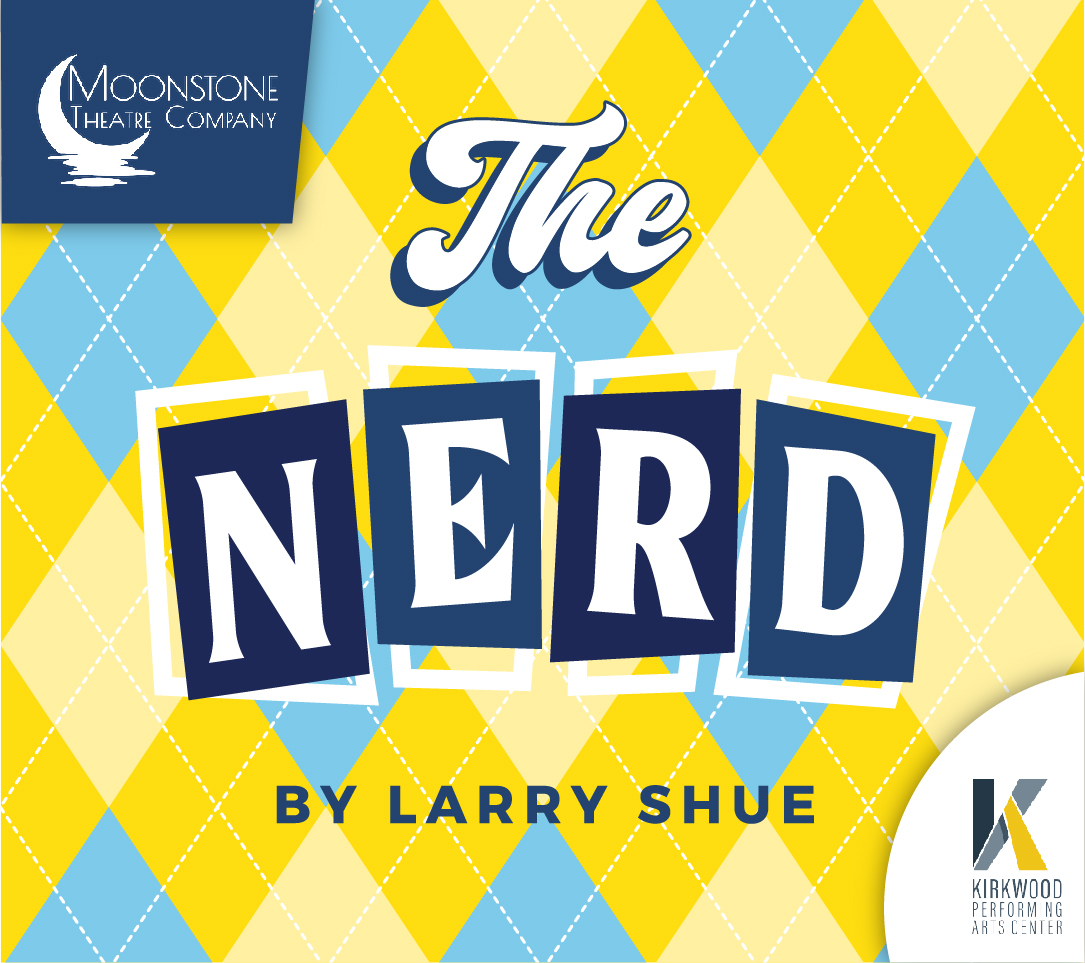 Moonstone Theatre Company proudly presents The Nerd by Larry Shue
ST. LOUIS, May 8, 2023 – Moonstone Theatre Company proudly presents The Nerd by Larry Shue, directed by Gary Wayne Barker July 6-23 at the Kirkwood Performing Arts Center. Due to scheduling issues, The Nerd replaces the originally slated The Sound Inside by Adam Rapp.
All tickets purchased for The Sound Inside will remain valid for The Nerd now playing in that production slot, July 6-23, including subscriber and individual tickets. Ticket holders will be contacted via email about this programming update. For more information, visit moonstonetheatrecompany.com or call MetroTix at 314-534-1111.
In The Nerd, aspiring young architect Willum Cubbert, has often told his friends about the debt he owes to Rick Steadman, a fellow ex-GI whom he has never met but who saved his life after he was seriously wounded in Vietnam. He has written to Rick telling him that, as long as he is alive, "you will have somebody on Earth who will do anything for you." Willum is delighted when Rick shows up unexpectedly at his apartment on the night of his birthday party, but his delight soon fades as it becomes apparent that Rick is a hopeless nerd —a bumbling oaf with no social sense, little intelligence and less tact. As Rick stays on and on, his continued presence among Willum and his friends leads to one uproarious incident after another, until the normally placid Willum finds himself contemplating extreme measures—a dire development which, happily, is staved off by a surprising twist ending.
"It is just the kind of comedy we all need right now. Laughs, chuckles and gargantuan grins — that's the stuff Larry Shue's The Nerd is made of," says Sharon Hunter, Moonstone Theatre Company's producing artistic director. "This production will be the perfect complement to your summer plans and why I chose this hilarious play to close our second season."
The Nerd runs at the Kirkwood Performing Arts Center, located at 210 E. Monroe Ave. in Downtown Kirkwood July 6-23. Show times are Thursdays through Saturdays at 7:30 p.m. and Sundays at 2 p.m. General admission tickets are $40 for adults; $35 for seniors; and $15 for students. They are on sale now and available at moonstonetheatrecompany.com or by calling 314-534-1111.