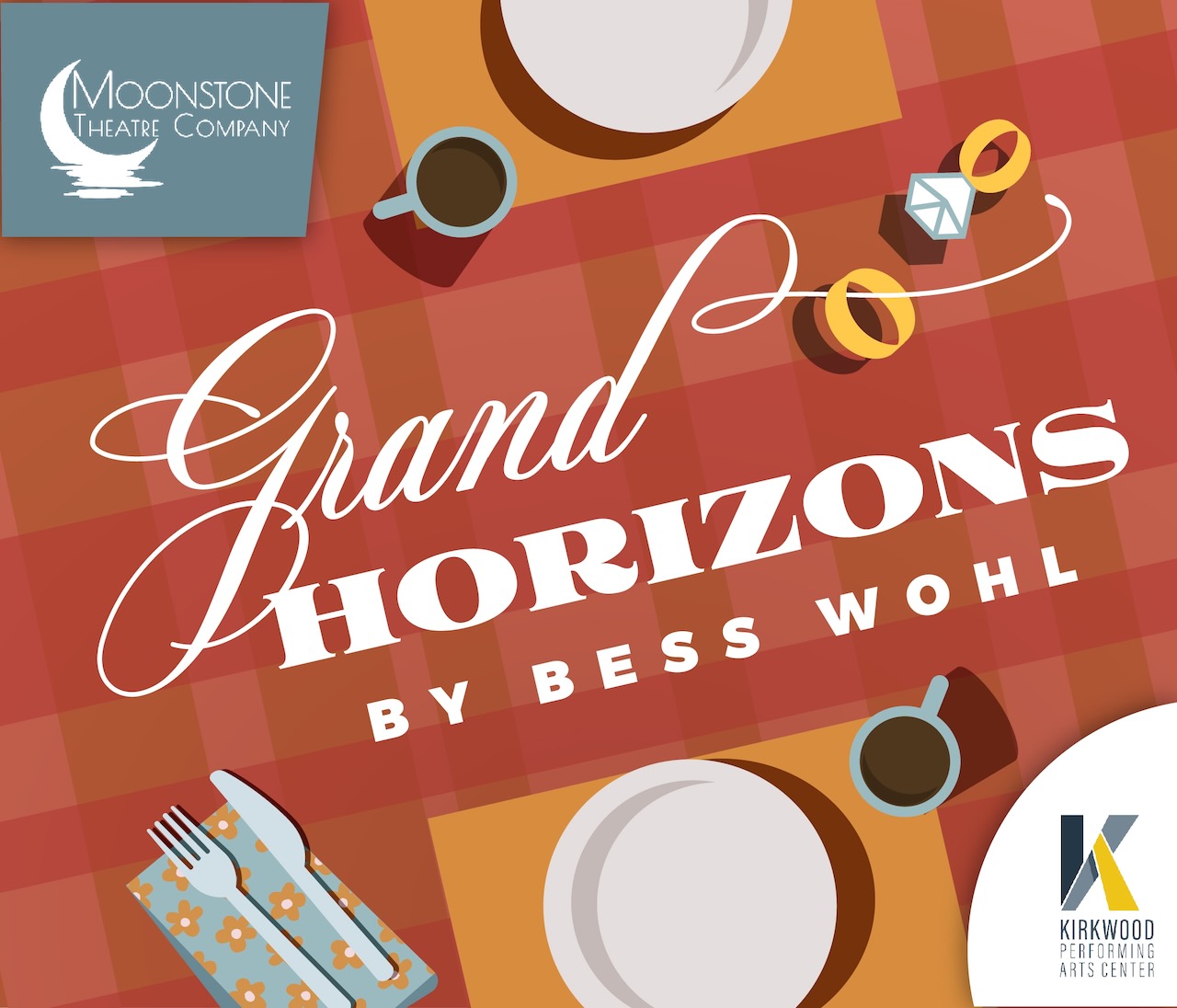 Moonstone Theatre Company Presents St. Louis Premiere of GRAND HORIZONS
ST. LOUIS / January 25, 2023 – Moonstone Theatre Company presents the St. Louis premiere of Grand Horizons by Bess Wohl at the Kirkwood Performing Arts Center March 16 – April 2. Show times for the 12-performance run are Thursdays through Saturdays at 7:30 p.m. and Sundays at 2 p.m.
The sophisticated, delightful – and sometimes provocatively – honest play takes an intimate look at the unpredictable and enduring nature of love. 
Happily married for 50 years, Bill and Nancy practically breathe in unison; they anticipate each other's sighs, sneezes and ends of sentences. But just as they settle into their new retirement home in Florida, Nancy wants out. As their two adult sons struggle to cope with the news, they're forced to question everything they assumed about the people they thought they knew best.
Grand Horizons features well-known St. Louis actor Joneal Joplin (Bill) and his son Jared Joplin (Ben). Rounding out the cast are Sarah Burke (Nancy), Bridgette Bassa (Jess), Cassidy Flynn (Brian), Carmen Garcia (Carla) and William Humphrey (Tommy.)
"Bess Wohl's Tony-nominated play puts a Neil Simonesque spin on the story of a couple considering divorce after 50 years' together," said Sharon Hunter," founder and producing artistic director of Moonstone Theatre Company.  "I am excited to present this poignant and witty production to St. Louis theatre audiences for the first time, with such a talented cast of hometown favorites." 
Hunter is directing Grand Horizons, and the production team includes Dunsi Dai (Set designer), Michael Sullivan (Lighting Designer), Patrick Siler (Stage manager),  Amanda Werre (Sound Designer) and Renee Garcia (Costume Designer).
Grand Horizons plays at the Kirkwood Performing Arts Center, located at 210 E. Monroe Ave, Kirkwood 63122.  General admission tickets are $40 for adults; $35 for seniors; and $15 for students. They are on sale now and available at moonstonetheatrecompany.com or by calling 314-534-1111.